From its humble beginnings, the small print shop established by Mr KY Lam in 1970 with a capital of USD600 ha s grown to become one of the largest printing enterprises in Asia. Throughout its more than 44 years of history, the Starlite Group has achieved several distinguished awards, including the prestigious Forbes Asia "200 Best Under a Billion Listed Company" in 2005, making the Starlite Group the only public listed printing group in Hong Kong to receive such an honor.
Building on the belief to create value and sustainable growth in business partnerships, Starlite continues to receive affirmations from its customers as a leading innovator in the printing field. Currently, the Starlite Group has more than 10,000 employees working in China, the United States, United Kingdom, Singapore, Malaysia and Hong Kong. Together, we offer a rapid and efficient global service network to our customers, embracing the spirit of prudence, reliability and professionalism.
It is our firm belief that sustainable growth is achieved through continuous innovation. Starlite maintains a passion for innovation by paying close attention to the latest technological development in print media manufacturing and consistently introduces the latest equipment and ideas within the Group. After all, quality printing is our priority and our leadership in technology ensures that we provide our partners with the best quality. Moreover, the Group continuously evolves itself by implementing lean manufacturing concepts, complemented by professional management ability.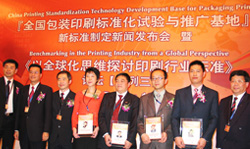 The establishment of the Starlite Innovation Centre enables our customer to take advantage of tailor-made design concepts and cost savings opportunities. The Starlite Environment Centre showcases the perfect combination of creativity and conservation of the environment. It is no wonder that Starlite has attracted partnerships with the world?s top 500 companies, developing lasting relationships that are mutually beneficial. Starlite has grown with its partners, becoming a multi-national company specializing in high quality paper products, children?s books and specialized printing.
Always keeping in mind the needs of its customer, Starlite is constantly evaluating and developing its supply chain management by sourcing from international suppliers. We develop these relationships by sharing our knowledge with customers and suppliers on a regular basis. We provide better values to our customers through process engineering, effective communication and other value added services.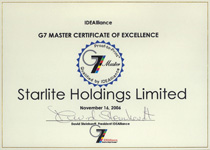 Promoting print standardization is key to improving our factory operation and efficiency. At the same time, practicing print standardization helps to reduce operating cost. The Starlite Institute of Management constantly organizes Benchmarking and Print Standardization Seminars in China, providing a platform for management experts and print media professionals to interact and share experiences. Additionally, the Starlite Group has been recognized by the Standardization Administration of China as the first "Packaging Printing Technological and Development Base" in China. Starlite will lead the industry to improve on its standardization level. In 2006, Starlite was again successful ly certified by GRACOL, as a G7 Master Printer, being the first packaging printing company to achieve this recognition.
For more than 37 years, Starlite has been guided by the values of Sincerity, Sharing and Social Responsibility. Employees are our most important assets and we constantly provide an environment of learning through continuous training programs and career opportunities. We instill upon our employees our Starlite Culture of "Authenticity, Care. Diligence and Acumen". We are committed to the protection of the environment by implementing ISO14001 environment management system in our factories and uphold our integrity as a socially responsible enterprise. We give back to our community by supporting education and other charitable works.
"Creating value for customers, contributing value to society", this motto has helped to create our legendary 40 years. Promoting a healthy culture and improving the standard of living is what Starlite is doing today as it moves towards its vision to become a world class visual media enterprise.