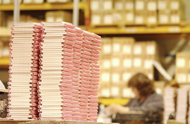 Since 1998, Starlite Printers (Far East) has expanded its business activities to become a One-stop Visual Communications Solution Provider. We function as our customers' integral manufacturing and fulfilment partner.
Building upon our core competence and competitive advantage in offset printing and packaging, and the strong infrastructure of supply chain with major Starlite subsidiaries, we are well positioned to offer cost effective manufacturing and fulfilment services to our clients.
Starlite Printers (Far East) fulfilment services include graphic and structural designs, print manufacturing, digital prepress, media replication, kitting, warehousing, inventory management and distribution. Our years of experience working with multi-national companies enabled a clear understanding of customer demands, producing the goods that your customer wants, when they want it.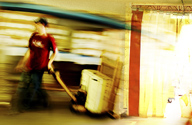 Starlite Printers (Far East) aims to become a world-class media services company that is equipped with the right qualities - namely, advanced technology, a highly professional team, electronic networking systems, an innovative spirit - to compete internationally.
As our customers, you can be assured of our commitment to serve you with our best products and services.